Fueled by a passion for excellence
Tony Des Chenes
Tony's intricate knowledge of the state's procurement system, and ability to identify and pursue business opportunities, is a market differentiator for the firm's clients.
With Tony's expertise, which includes the ability to identify business opportunities and develop relationships with key decision makers, he thrives as a procurement and policy specialist. Understanding the tedious maze of government procurement is also a major asset for lobbying the state legislature and Tony knows the process inside and out. From monitoring procurement venues for potential bid responses, bid preparation assistance, and negotiation of contracts to bid follow-up and procurement success evaluation, Tony provides unparalleled counsel and strategy.
Experience
Prior to joining MLC, Tony's over 20 years of experience includes several roles within the Department of Technology, Management, and Budget, including Director of Policy and Public Affairs, Director of Strategic Business Development, Director Commodities Division, and Acting Director of Procurement Operations. Additionally, Tony previously served as advisor to the State Transportation Commission.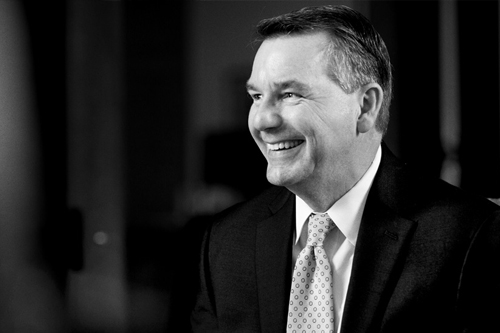 Associations
National Association of State Procurement Officials, Life member
Association of Proposal Management Professionals, member
Education
BS, Psychology and Political Science, Central Michigan University
MPA, Western Michigan University
Outside the Office
Tony enjoys staying active with sports and family including playing tennis, golf, skiing, kayaking, and fly fishing. He values the time he has with wife Jami, son Eric, and daughter Lauren.