Fueled by a passion for excellence
Rudy Hobbs
With nearly two decades under his belt, Rudy brings invaluable experience leading and serving in government at all levels.
Prior to returning to MLC as a partner, Rudy served as the first African American Oakland County Deputy Executive. In that role he oversaw the departments of the Central Services, including the Oakland County International Airport, Health & Human Services, and Public Services. He also oversaw government relations at all levels for the county.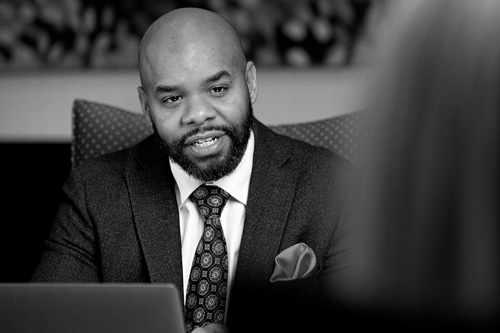 Experience
Rudy served two-terms in the Michigan House of Representatives from 2011-2014, where his colleagues elected him the Democratic Floor Leader. He represented Southfield, Lathrup Village, Oak Park, Beverly Hills, Franklin, and Royal Oak Township. After his service in the legislature, Hobbs served as Chief of Staff to Wayne County Executive Warren Evans.
Prior to that, he led the district office for U.S. Representative Sander Levin where he was responsible for overseeing constituent service, local projects, and all interactions with the local communities on federal issues. He went on to serve as a state-wide policy advisory for Governor Jennifer Granholm and Lt. Governor John Cherry from 2006-2009.
Education
Rudy holds a bachelor's degree in Elementary Education and Teaching and a master's degree in Educational Leadership and Administration from Michigan State University. He began his career as a teacher in Detroit and Southfield and served on the Southfield School Board.
In the Community
He currently serves on the boards of the League of Conservation Voters, City Year Detroit and Math Corps. He also serves as the Co-Director for the prestigious Michigan Political Leadership Program (MPLP).
He has served on the board of directors of several regional education and nonprofit institutions, including Botsford Hospital, Art Institute Authority, Suburban Mobility Authority for Regional Transportation, Birmingham YMCA, Lathrup Village Community Foundation, Lathrup Village, and the South Oakland County NAACP.
Outside the Office
Rudy and his wife Dedra are proud parents of three lovely daughters: Amber, Alexis, and Amyre. He and his family live in Southfield.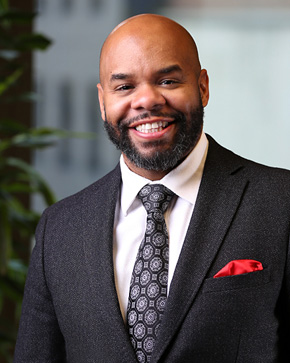 Rudy has been a proven leader throughout his career. His colleagues recognized this and elected him as Minority Floor Leader during his time as a state representative, making him the second highest ranking Democrat and the highest ranking African American in the House. Rudy is applying his leadership and drive to work into his advocacy for MLC clients.