Influence Is The Difference
The Lions of Michigan have raised millions of dollars through roadway fundraising for decades, known as the White Cane Fundraiser. This program was abruptly ended after a 2016 attorney general ruling declared these efforts illegal. MLC built a specific legislative strategy to change Michigan's law to allow the Lions Club to continue these fundraising efforts. We worked with the Lions of Michigan Council of Governors to set clear policy objectives and timeline goals.
Update
Since the passage of House Bill 4160, Lions Clubs and other charitable organizations, have once again been able to engage in roadway fundraising. As the top-fundraising activity for Lions Clubs, you are likely to see members collecting funds for many worthy charities in communities across Michigan.
The Challenge
Each year, the Lions of Michigan collects approximately $1 million in roadway funding that supports charities across the state. As their main fundraiser for the year, the Lions needed quick action to ensure they could continue their roadway charity drive. At the same time, other groups were working on language to bar roadside fundraising in some, or all, local communities.
The Solution
MLC hit the ground running, moving quickly to develop and implement a strategic plan for the Lions. Working with Representative Shane Hernandez, MLC helped develop a legislative solution which led to the introduction of House Bill 4160. We utilized local engagement by connecting local Lions Club members with their legislators to advocate on behalf of the legislation. Through on the ground advocacy and education, we were able to balance safety concerns with the importance of access by incorporating into the legislation several of the best practices the Lions of Michigan utilize.
The Results
Just 7 months after introduction, House Bill 4160 was signed into law by Governor Snyder and put the Lions of Michigan back in their community. Despite several previously failed legislative efforts to change this law, MLC stepped in and quickly achieved success for the Lions of Michigan.
For more information on how MLC can help you tackle your challenges, contact us today.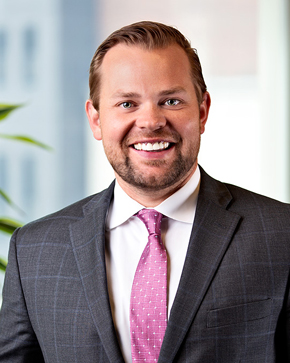 "Through our extensive knowledge of the process and key relationships, MLC quickly got the law changed to ensure the Lions could continue utilizing their most important fundraising campaign."
– Matt Sowash