Influence Is The Difference
Graduation Alliance offers drop-out high school students an alternative to finish their education and allow them to be more employable in the future. Graduation Alliance provides technology, educational programming, and social support to each student, typically funded by their original school district. When the student completes the program, the high school they initially dropped out of is the institution that provides their diploma.
When Graduation Alliance wanted to bring its services to Michigan, the organization needed to alter count day legislation to ensure school districts statewide would have the funding to support the Graduation Alliance model. That's when the organization turned to MLC.
The Challenge
Obtain a non-traditional funding model to educate out-of-school youths. Doing this required:
Overcoming the perception Graduation Alliance was creating a 1/12 funding model for all students which traditional physical presence schools opposed.
Assuring the K-12 community this program was not a threat to its funding model, but an asset to secure funds for returning students.
Convincing the Michigan Department of Education the new program was a viable and valuable way to provide education outside of the classroom.
The Solution
To succeed, MLC knew the client would need bill sponsors who didn't just agree with the approach but had a deep, vested interest in the program's goal to re-engage out of school youth. Building an advocacy plan that hinged on getting the support of the Department of Education was also key to the process.
MLC used its expertise in legislative advocacy to implement the desired outcome. The team's strategic insights and its process and procedural expertise were valuable assets to Graduation Alliance, as swift decision making was critical to achieving the organization's objective.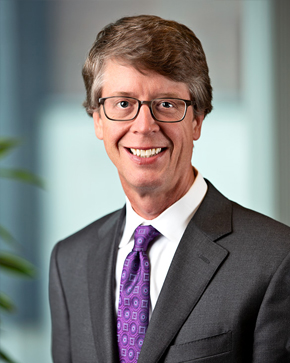 "Legislation that altered the traditional count day process was passed within 14 months of MLC engaging with Graduation Alliance, 10 months ahead of the planned timeframe, allowing it to move forward with is business plan."
– Brendan E. Ringlever