Influence Is The Difference
The Challenge
An education gap existed within Michigan regarding the Indian Child Welfare Act of 1978 (ICWA). The act was established at the federal level and was to be cascaded to the state level in cases related to the fostering and adoption of Indian children. A disconnect developed that resulted in oversights on the part of social workers and state courts in the handling of these cases, presenting an opportunity to introduce a state-level process to safeguard Indian foster and adopted children as they were placed into homes.
While many groups worked to develop ideas to address the problem, it wasn't until MLC and the Tribal Chairman of the Nottawaseppi Huron Band of the Potawatomi became involved that a serious effort was undertaken within the legislature.
The Solution
Using the MLC strategic plan, and with the firm guiding the process, the Huron Band took the lead role amongst all the tribes and social service organizations as the voice for those seeking to right the wrongs in the foster care and adoption systems with regard to Indian children.
The team secured a bill sponsor and drafted a bill to formalize the enforcement of ICWA on the state level. The Michigan Indian Family Preservation Act (MIFPA) was introduced to overwhelming support, with nearly every major interest group involved in the child protection and judicial system on board with the legislation.
The Results
More than 30 years in the making, Michigan became one of the first states to enact a formalized process that reinforces ICWA at the state level. This success was driven by MLC's efforts to strategize, initiate, and manage the process of pursuing and passing the legislation.
To learn how MLC can help you give a voice to your critical issues, contact the team.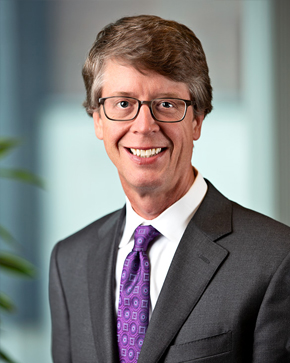 "Michigan became one of the first states to enact a formalized process that reinforces ICWA at the state level, a success that was driven by MLC's efforts to strategize, manage, and activate the process of pursuing and passing the legislation."
– Brendan E. Ringlever