Influence Is The Difference
The Challenge
DBI is a Lansing-based office supply, furniture and design dealer that has long supplied furniture and design services to the State of Michigan. When a budget bill was introduced with language limiting the state's ability to purchase furniture, it posed a significant threat to DBI's business. Other furniture dealers desiring a statutory advantage influenced the initial language, purporting that limiting the state's furniture purchasing ability would ensure taxpayers' dollars were being spent appropriately.
However, two major knowledge gaps were at play. First, legislators were unaware of the company's broader value and full scope of work which went beyond purchasing and encompassed design work, warehousing, and recycling furniture. Second, and equally as important: DBI was unaware of the introduction of the budget bill language, putting the company at a substantial disadvantage to combat the bill. Through his deep connections at the Capitol, MLC procurement expert Tony Des Chenes learned of the budget language and alerted DBI to the situation. MLC then began work on DBI's behalf to ensure the company's ability to continue its work with the state.
The Solution
After identifying the adverse language within the bill, the MLC team quickly leveraged its relationships to facilitate meetings with legislative committee members to educate them on how the bill, in its then-current form, would have drastically hurt DBI's business. These impacts would have come not only in the form of revenue losses but also would have had broader implications, including DBI team layoffs. With these facts in hand, MLC worked with the committees to neutralize the language so it would not affect DBI's contract status.
The Results
As DBI became aware of this business-altering scenario mid-stream, it became imperative to work with a team that could drive results. Tony Des Chenes' extensive understanding of the procurement and budget bill processes, in conjunction with his deep-seated relationships with committee chairs involved, allowed DBI to navigate a difficult situation quickly and effectively.
The MLC team's strategic guidance and action-oriented approach made the difference for DBI – and could make the difference for you. Let us know how we can help you address your challenges today.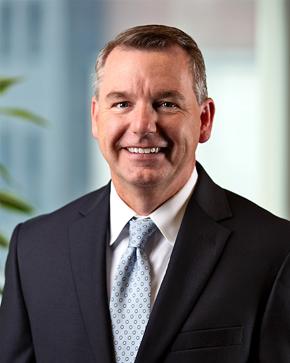 "MLC worked with the committees to neutralize the language so it would not affect DBI's contract status."
– Tony Des Chenes